In February 2023, Nancy Nohrden, general director of the Consecrated Women of Regnum Christi, announced the appointment of Kathleen Murphy as North American territorial director for a new three-year term. On April 3, 2023, she appointed new territorial council members to assist Kathleen in her governance and decision making. Naoise Johnston will continue serving as the vicar. Helen Yalbir and Katie Tuttle will begin their term on June 1st, 2023 for a three year term. Nancy Nohrden thanked Melanie Zoll and Mary Smith for these past three years that they served as Kathleen's council.
NAOISE JOHNSTON, TERRITORIAL VICAR
Naoise Johnston was born in Saskatchewan, Canada. With a degree in Philosophy and English from the University of Saskatchewan and a Masters in Information Studies from the University of Toronto, she worked in a variety of capacities in Canada, the US and Ireland before entering consecrated life in Regnum Christi in 2002, in Dublin, Ireland. After completing her religious formation in Rhode Island, she served there in Mater Ecclesiae College until 2015 as accreditation liaison, professor, librarian, and community director. Since 2015 she has served as a territorial councilor for the Consecrated Women in North America, living in Atlanta as director of the territorial community (2015-2018), in Washington DC (2018-2021) doing pastoral ministry, and Cincinnati (2021-present). As council member she consequently sat on North America's Regnum Christi Territorial Committee (2015-2019) and Territorial Directive College (2022-present). Naoise is dedicated full-time to the ongoing formation and mission assignment projection of the Consecrated Women of Regnum Christi and is their Safe Environment Coordinator. She also supports territorial efforts to provide leadership strengthening resources for Regnum Christi.
KATIE TUTTLE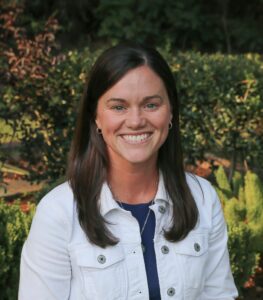 Katie Tuttle was born and raised in Columbus, Ohio. She met the Consecrated Women on a Regnum Christi mission trip to Mexico during Holy Week during her senior year of high school. She interrupted her undergraduate studies at the University of Dayton to discern her vocation. She was consecrated in 2003 and finished her formation in Greenville, Rhode Island, completing her Bachelors in Education and Development, and a Masters in Religious Sciences. She worked as an assistant secretary in the office of the territorial director. She served as a mentor and formator for the young women in the Immaculate Conception Program in Michigan, then moved to Houston in 2014 to work in young adult ministry. Currently, she lives in Houston and has been serving as the community director of the Consecrated Women for the last three years.
HELEN YALBIR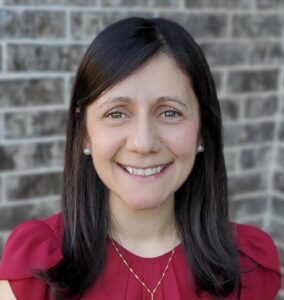 Helen Yalbir is originally from Saskatoon, Canada. She completed her BA in English Literature at the University of Saskatchewan. From 2005-06, she was a Regnum Christi missionary in Calgary, Canada, and in 2006 was consecrated to Christ within Regnum Christi in Rhode Island, USA. She completed her BA in Religious and Pastoral Studies, Magna Cum Laude, at Mater Ecclesiae College in RI. She recently received her certification in Catholic Youth Ministry through Franciscan University. From 2013 to 2021 she served in Washington, DC, accompanying and forming young women and families. This year she completed the Divine Mercy University spiritual direction certification course. Helen is currently serving young adults in Dallas, Texas, and supporting the national work of Regnum Christi with young adults.
KATHLEEN MURPHY, TERRITORIAL DIRECTOR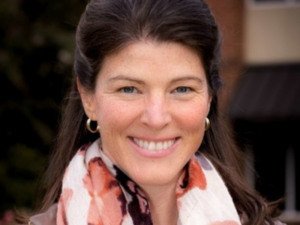 Kathleen was born in Nova Scotia, Canada, and is the second of ten siblings. She consecrated herself to God in Regnum Christi on September 1, 1994. She has a degree in Education and Development from Anahuac University. She did three years of apostolic work in the western United States and Canada, traveling to give retreats for young people and accompanying young people in vocational discernment. In 1999, Kathleen did her third year of formation in Monterrey and in 2000 returned to Rhode Island to finish her formation.
From 2001 to 2012 she was a formation instructor at Pinecrest academy High School in Atlanta, Georgia, for girls in high school. From 2012 to 2015 she was community director for the Consecrated Women in Cincinnati, Ohio, and spiritual director in the ladies section of Regnum Christi. She spent a year in Madrid, Spain, as formator of Consecrated Women in temporary vows during their period of theological studies. During that year she was a member of the Spiritual Life Commission for the Consecrated Women of Regnum Christi. She then returned to Cincinnati for a second term as director of the Consecrated Women's community and assisted in pastoral work.
In 2018, Kathleen began serving as territorial councilor for North America. In the summer of 2019, she moved to Chicago, Ilinois, as community director for the Consecrated Women there. She has served as the territorial director since 2020 and is part of the Territorial Directive College of the North American territory (RCFS 92 §1).